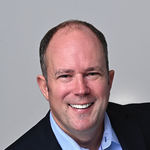 Thom Tillier
Team Lead | REALTOR
Thom Tillier
Thom is an exceptional Realtor with extensive experience in real estate, marketing, and negotiation. He prioritizes client satisfaction and strives to provide the best real estate experience. With a strong commitment to family and community, Thom emphasizes effective communication and exceeding expectations. His dedication to supporting local communities and charitable organizations is recognized and appreciated.
Thom's passion for real estate began in high school as a builder and was further honed during his time at Pulte Homes. Leveraging his digital marketing background and cutting-edge technology, he enhances the home-selling experience for clients.
Driven by his wife Melissa and five children, Thom believes The Touchstone Home Group is more than just a name. It encompasses a collaborative effort involving family, clients, photographers, designers, inspectors, loan officers, and other valuable partners. Together, they provide a seamless and award-winning experience.
Having lived in both Florida and Michigan, Thom understands the needs of working families buying or selling homes. He and his team provide exceptional communication and support, eliminating hassle and meeting unique needs.